Below are the key areas of interest for the Cyber team.
Click on each photo to learn more.
SPARTA
Operation Power Play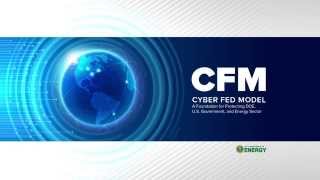 Cyber Fed Model
Cyber Weather Map
Cyber Situational Awareness
Assessments and Methodologies
Department of Energy's CyberForce Competition(TM)
Transportation Security
Moving Target Defenses
Dependency Visualization
Cyberbiosecurity
Internet Infrastructure
Botnet Mitigation
Mobile Encryption Gateway
Security Intelligence for Trending Events
SPARTA

Sporting Physical and Risk Tool Assessment (SPARTA) A high-level tool for analyzing and evaluating practices in securing entertainment facilities from physical and cyber threats.

Operation Power Play

Creating hands-on exercises for stakeholders that depict repercussions on potential cyberattacks to infrastructures and entities.

Cyber Fed Model

Cyber Fed Model: Improving Energy Cybersecurity Multiple platforms for sharing information on cybersecurity threats as crucial tools to increase cyber threat resilience.

Cyber Weather Map

Using multi-sourced, real-time utilities data to create a country-wide cyber weathermap to identify and monitor outages.

Cyber Situational Awareness

Leveraging capabilities across the laboratory to increase cybersecurity threat awareness to better prepare cyber defenders and decision makers.

Assessments and Methodologies

Cybersecurity experts help decisionmakers identify their dependence on various cyber-related assets. Identifying a facility's reliance helps decisionmakers add redundancies and backups into their disaster recovery and resilience plans, ensuring that, should disaster strike, they are prepared. Understanding and visualizing the complex relationships that exist between classes of critical infrastructure is of vital national security interest to the U.S. Critical infrastructure such as electrical power plants, power lines, water treatment plants, and data centers operate together to support essential local and national functions like internet service, electricity, and clean water. Infrastructure is often highly complex and interdependent, where the failure at any node could render the larger infrastructure partially or wholly non-functional.

Transportation Security

We currently collaborate with Argonne's Advanced Powertrain Research Facility (APRF) to investigate automotive cyber vulnerabilities including remote attack vectors for vehicles such as wireless and vehicle-to-vehicle communications.

Moving Target Defenses

his website now runs on our patent pending MORE MTD technology. We have ongoing projects to implement MTD on industrial control system platforms and for C4I and military communications.

Dependency Visualization

We are developing tools to enable novel visualizations for displaying dependencies and interdependencies between critical infrastructure facilities and sectors.

Cyberbiosecurity

Researchers across the Strategic Security Sciences division are coming together to assess and evaluate assets and information to seek out potential vulnerabilities within information systems.

Internet Infrastructure

We research large Internet infrastructure issues including cloud security, physical vulnerabilities with cascading cyber consequences, routing and backbone denial of service, fiber path redundancy and data dependency analysis.

Botnet Mitigation

Our current botnet research is directed at attacking infected botnet hosts to mitigate botnets instead of attacking the command and control centers. This technique would mitigate "zombie recidivism" and reduce resources for cyber criminals.

Mobile Encryption Gateway

MEG is a prototype technology that strives to bring best effort email encryption to end users. MEG will make PGP setup effectively as easy as installing a cell phone app and will establish the users' smartphone as a private key store, allowing for ubiquitous access to private keys without key distribution.

Security Intelligence for Trending Events

We are improving intelligence in trending events using social media analytics, geoclustering, and dynamic, interactive visualization to allow intelligence analysts to respond quickly to emerging world events.